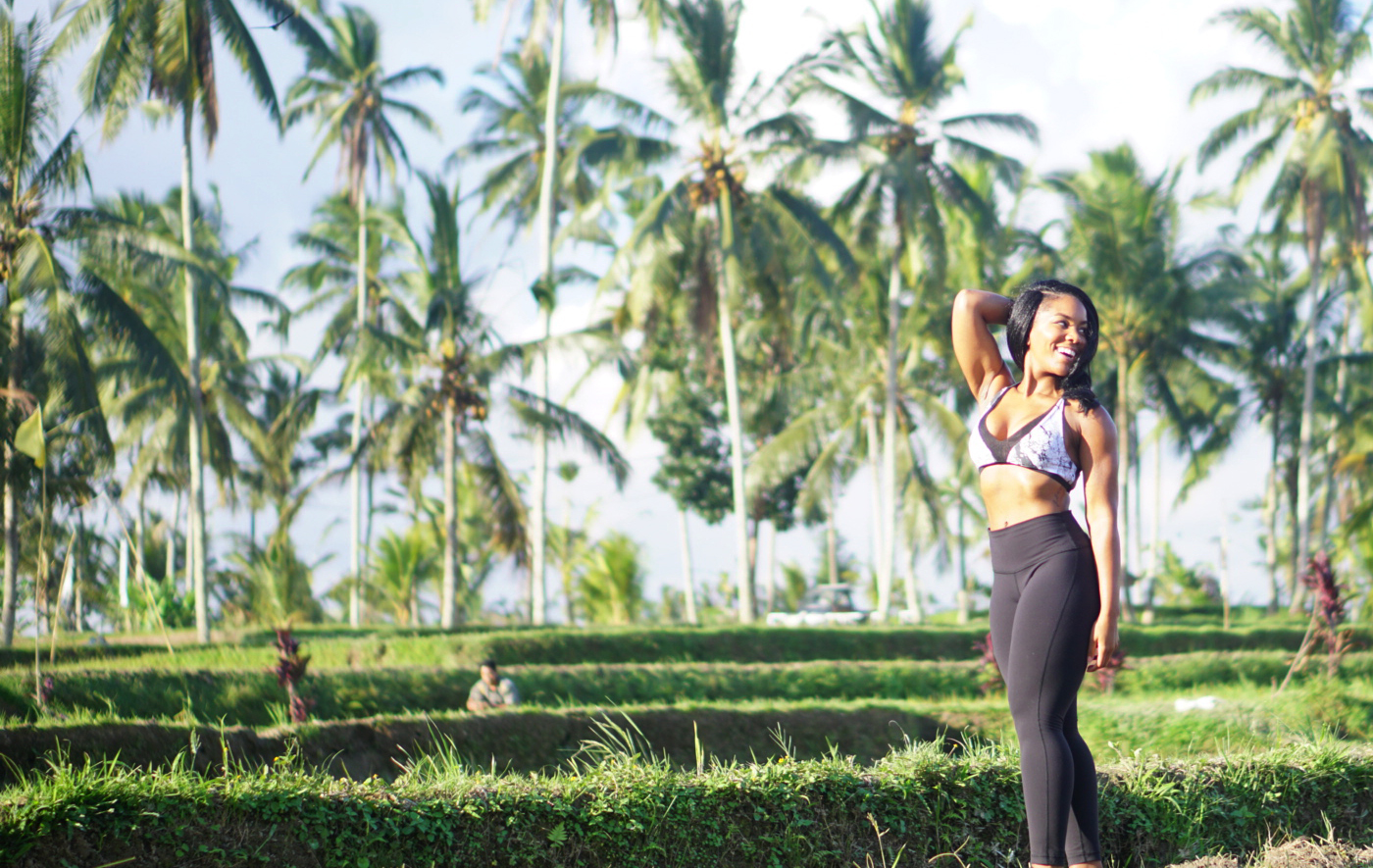 ONLINE COACH.
CERTIFIED PERSONAL TRAINER.
PERPETUAL EXPLORER.
Living my best life, unapologetically.
Thanks so much for visiting my page, I'm so excited to share my passion for health, wellness, and travel with you! My name is Tameika, I'm 32 years old and from Toronto, Canada. I am a personal trainer and the co-founder of The Whole Experience Retreats!
Since losing 90 pounds, 12 years ago, I have devoted my time to helping others achieve the happiness I have found on this journey. As a Certified Personal Trainer, I have helped nearly 1000 clients, both in person and online, lose a cumulative total of 10,000+ pounds.
However, my divine purpose in life runs so much deeper than weight loss. I inspire others to build a lifestyle that works for them long term. For 12 years, I have kept almost 100 pounds off - beating all of the odds. It's fair to say that I know a thing or two about maintenance; sustainability truly is the foundation of my approach to this process.
On a personal level, my journey expands beyond weight loss. Since achieving my physical goals, I decided it was also time to deeply assess other aspects of my life. I wanted optimal happiness but couldn't quite pinpoint how I was going to get there. Through extensive reflection, it was obvious I needed to explore the world and find out. This is where my love affair with travel began.
Growing up in the suburbs of Toronto, Canada, I was destined for a very linear life. But by my mid 20's, it became clear that the straight and narrow path I was on was not aligned to my dreams and aspirations. I bought a condo, I was climbing the corporate ladder, I had a great car, a stable relationship, I was making incredible money, yet I continued to yearn for more. I had the itch to leave my norm, explore discomfort, and truly challenge myself! So, I decided to move to Hong Kong.
"I wanted optimal happiness but couldn't quite pinpoint how I was going to get there."
Fast forward to 4 years later, my zest for life continues. During my time abroad, I have travelled extensively (over 40 countries!), learned so much about myself, and have experienced immeasurable growth.
After turning 30, it became clear to me that I was ready for another leap of faith so I decided to take an indefinite break from the corporate world. I'm now traveling full-time as a nomad, working online while hosting The Whole Experience Health Retreats - an all-inclusive traveling health retreat designed to bring 14 women together for one week and empower them on their journey to wellness. I am able to live out my life's true purpose of helping others while exploring the world! I'm excited to say, I am exactly where I need to be right now and I am fully committed to sharing how you can get there, too!
Through sharing my experiences on my blog and helping women achieve their goals through my services or through my health retreats, my hope is to truly inspire others to find the courage needed to live their best life, unapologetically.
Enjoy!